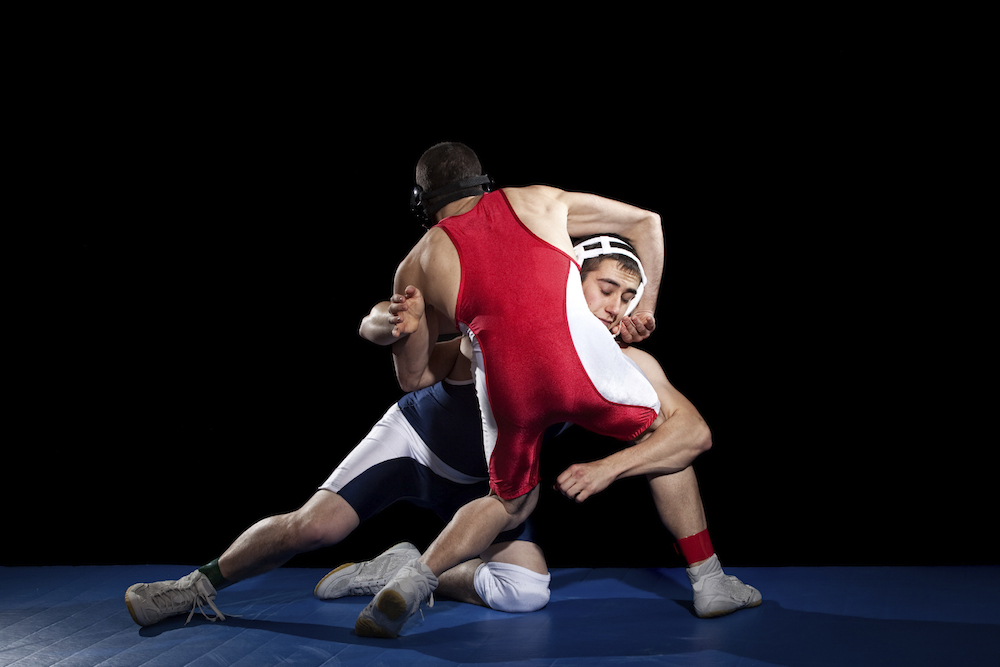 University of Virginia ranked No. 1 for student athletic participation in the state, according to a Virginia Business Daily analysis of college sports participation.
The U.S. Department of Education Office of Postsecondary Education collects athletics data annually from all institutions with intercollegiate athletics programs that receive funding through federal financial aid programs. Data for 2016 – the latest year available – includes more than 2,000 schools nationwide.
The number of University of Virginia students taking part in athletic programs was 695 – 361 men and 334 women – representing the largest contingent of student athletes in Virginia.
In all, there are 14,083 students – 8,320 men and 5,763 women – playing on athletic teams at 45 colleges and universities in the state.
---
Colleges with the most student athletes
Rank
School
Division
Total Undergraduates
Male Student Athletes
Female Student Athletes
Total Number of Student Athletes
1
University of Virginia-Main Campus
NCAA Division I-FBS
15,420
361
334
695
2
Virginia Polytechnic Institute and State University
NCAA Division I-FBS
25,175
331
226
557
3
Christopher Newport University
NCAA Division III with football
4,856
343
203
546
4
College of William and Mary
NCAA Division I-FCS
6,206
291
245
536
5
Liberty University
NCAA Division I-FCS
27,100
276
233
509
6
Washington and Lee University
NCAA Division III with football
1,818
307
197
504
7
James Madison University
NCAA Division I-FCS
18,467
227
265
492
8
Bridgewater College
NCAA Division III with football
1,870
313
173
486
9
Old Dominion University
NCAA Division I-FBS
15,173
281
201
482
10
Shenandoah University
NCAA Division III with football
2,016
295
170
465
11
George Mason University
NCAA Division I without football
19,024
227
237
464
12
Randolph-Macon College
NCAA Division III with football
1,409
298
164
462
13
Emory & Henry College
NCAA Division III with football
995
250
159
409
14
University of Mary

Washington

NCAA Division III without football
3,850
203
200
403
15
Virginia Military Institute
NCAA Division I-FCS
1,713
313
87
400
16
University of Richmond
NCAA Division I-FCS
2,998
223
176
399
17
Lynchburg College
NCAA Division III without football
1,934
199
193
392
18
Roanoke College
NCAA Division III without football
1,919
186
183
369
19
Ferrum College
NCAA Division III with football
1,271
270
98
368
20
Virginia Wesleyan College
NCAA Division III without football
1,292
177
160
337
21
Averett University
NCAA Division III with football
828
246
87
333
22
The University of Virginia's College at Wise
NCAA Division II with football
1,278
220
111
331
23
Southern Virginia University
NCAA Division III with football
756
210
108
318
24
Hampton University
NCAA Division I-FCS
3,652
158
141
299
25
Virginia Commonwealth University
NCAA Division I without football
20,050
125
174
299
26
Hampden-Sydney College
NCAA Division III with football
1,026
285
285
27
Norfolk State University
NCAA Division I-FCS
4,000
181
99
280
28
Marymount University
NCAA Division III without football
2,121
171
108
279
29
Eastern Mennonite University
NCAA Division III without football
1,081
141
120
261
30
Bluefield College
NAIA Division II
788
172
86
258
31
Radford University
NCAA Division I without football
8,091
121
135
256
32
Randolph College
NCAA Division III without football
644
96
141
237
33
Longwood University
NCAA Division I without football
3,951
100
132
232
34
Virginia State University
NCAA Division II with football
4,022
148
80
228
35
Virginia Union University
NCAA Division II with football
1,311
120
70
190
36
Patrick Henry Community College
NJCAA Division II
934
99
68
167
37
Virginia University of Lynchburg
Independent
261
143
19
162
38
Northern Virginia Community College
NJCAA Division II
17,191
57
43
100
39
Mary Baldwin University
NCAA Division III without football
844
80
80
40
Bryant & Stratton College-Virginia Beach
NJCAA Division II
273
51
18
69
41
Richard Bland College of William and Mary
NJCAA Division II
945
34
19
53
42
Regent University
NCCAA Division I
2,091
20
20
40
43
Danville Community College
NJCAA Division III
1,002
22
22
44
New River Community College
NJCAA Division II
1,444
15
15
45
Thomas Nelson Community College
NJCAA Division III
2,614
14
14
Source: U.S. Department of Education Office of Postsecondary Education